Booking TACS Events
E mail your booking request with event and names of all attendees to events@tacsuk.org and transfer any donation/ booking fee to TACS account number 00221121 at 30-00-04 with reference: 'EVENTS SURNAME' (insert your surname).
Non-members can attend a taster event to decide if they want to join. For more information about TACS Events please e-mail: events@tacsuk.org
2022 Events Calendar
Thursday 27th January 6-7pm: Tiles in Valencia with Hans van Lemmen, TACS President, on Zoom
Hans is a tile historian and President of TACS, and has lectured about tiles for over forty years. He has published many books about tiles including the British Museum's '5000 years of tiles'.
Suggested donation £5 per person
Thursday 10th March 6-7pm: Tiles of London through the ages with Ian Betts, Senior Finds Specialist, Museum of London Archaeology, on Zoom
Ian is a Building Material specialist at Museum of London Archaeology. He has worked on the recording of brick and tile from excavations for over 40 years. He is the author of over 120 papers on all aspects of ceramic building material, including a number of articles for TACS. Ian authored 'Tin Glazed Tiles from London', which looks at the rich diversity of decorative tile designs used in the capital over 400 years. He has recently catalogued the vast collection of delftware tiles held in Bristol Museum and Art gallery
Suggested donation £5 per person
Thursday 7th April 6-7pm: the architectural ceramics gallery at the V&A, with Rebecca Luffman, Assistant Curator, V&A, on Zoom
Rebecca is an Assistant Curator in Ceramics & Glass at the V&A, with a particular interest in the graphic relationship between two and three-dimensional decorative arts. In the wake of its 10 year anniversary, this talk will cover the re-design of the V&A's Architectural Ceramics Gallery, looking at the behind-the-scenes of the project, and focusing on several of the star objects in the gallery. As many visitors have not been able to visit the V&A over the past year or so as they usually would, we hope this talk brings the V&A to you!
Suggested donation £5 per person
Saturday 14th May from 10.30am: Alton station restoration (Minton and Hollins geometric tiles), and surrounding area, led by Michael Rieveley (note change of date)
A chance to see the newly restored Alton station with its range of impressive Minton and Hollins tiles, owned by The Landmark Trust and recently conserved. The day will start with a demonstration of the tile making process at The Firing Line in Stoke on Trent. It's a short car journey to Alton Station (please let us know if you need a lift), where we will hear from The Landmark Trust about the history of the station. We will have the chance to see the tiles in situ and hear from Michael about the restoration work (more info about Michael's work can be found at www.rieveleyceramics.co.uk).
After a pub lunch (cost not included), we will visit St John's Church and Alton Castle, designed by A.N.W. Pugin. The church is part of St John's Hospital designed by Pugin for the Earl of Shrewsbury. Its little chapel is now St John's Church and has a pavement of Minton encaustic tiles. Alton Castle, now a youth centre, was also designed by Pugin for the Earl in 1844. The steeply pitched roof of its chapel is clad in yellow and green ceramic tiles, well restored.
If there is time, and no weddings taking place, we can visit the glorious St Giles Church in Cheadle (TBC). Another Pugin project for the Earl, all colour, ornament and pattern from the encaustic tiles manufactured by Minton, which cover the entire floor area as well as the nave dados, to the gilded and painted roof.
Cost £10 per person
Saturday June 11th and Sunday June 12th: Poole weekender, with Diana Hall, tile maker, and Jo Amey, local tile historian
Diana Hall will be giving medieval tile making demonstrations on Saturday at her studio near Bournemouth at 11am, with a hearty soup lunch. As well as making medieval tiles, Diana loves to chat about Peggy Angus and her work. Diana's studio is in Stoborough which is a twenty minute walk from Wareham train station.
On Sunday morning, Jo Amey, local tile historian, will be leading a fascinating tile walk around Poole, picking out ceramic highlights and sharing her detailed knowledge of the area. Following a lunch stop, there is the chance to visit Poole Museum in the afternoon (open 12 to 4pm) with its fabulous Carter and Co tile panel http://www.poolemuseum.org.uk/collections/collection-highlights/poole-pottery-panel-welcome-to-poole/
Max 12 people.
Cost £12 per person (£8 for one day)
Saturday 2nd July AGM at Jackfield Tile Museum

Take the chance to visit or re-visit the fabulous Jackfield Tile Museum at the Ironbridge Gorge in Shropshire on Saturday 2nd July, with new displays installed in 2021 – and the chance to visit the Craven Dunnill factory which celebrates its 150th birthday this year, make an encaustic tile, and attend a guided tour of the museum. The TACS AGM will take place at 2pm – all members welcome!
10am museum opens (entry £7.50 or free with Art Fund, Museums Association or ICOMOS membership)
11am Craven Dunnill talk and factory tour with Adrian Blundell, Production Director, and Chris Cox, Head of Research and Development FREE to attend, booking required
12noon and 12.45 – encaustic tile making workshop with Jennifer Kelleher £9 per person, booking required
12noon and 12.45 – guided tour of the Jackfield Tile Museum with Lesley Durbin, TACS Conservation Advisor FREE with museum entry, booking required
2pm AGM in the Footprint Gallery, Jackfield Tile Museum FREE to attend Please e mail Georgina Grant info@tacuk.org to book
Saturday 30th July from 1pm: Burmantofts open house with tea (nr Leeds)
A chance to view two of our most loyal members' impressive collection of Burmantofts ceramics and chat over tea and sandwiches.
Cost £6 per person
September / October: Tile day out TBC
To be confirmed early 2022
Saturday 1st October: Annual tile fair, St Jude's Hall, Nottingham
The annual tile fair with a range of tile dealers and fellow enthusiasts, with tea and cake.
No booking required, just £6 on the door.
TACS members participate in events at their own risk, and neither the Society nor its officers or servants accept any liability of any kind whatsoever, howsoever arising. TACS reserves the right to cancel, postpone or alter events as necessary
For live events, full information (meeting points, times, directions etc.) will be sent out after payment by e mail at least two weeks in advance.
For virtual events, a Zoom link will be sent to the e mail address used at booking at least 48 hours in advance.
Please contact the TACS Events Secretary, with any questions, email: events@tacsuk.org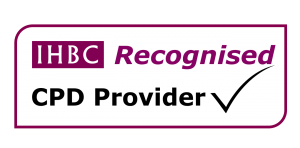 Previous TACS Events