Coronavirus update: we have reluctantly had to cancel most TACS Events for 2020. The Conference has been rescheduled.
Terracotta: Past Present and Future, Manchester

Rescheduled 12-13 November 2020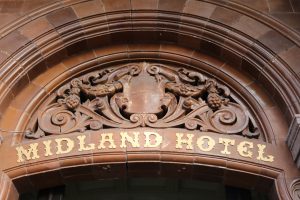 This conference is designed to provide a historical context for the use of terracotta and faïence in architectural structures and the latest information on the restoration and refurbishment of buildings bearing these materials, as well as promote the use of terracotta and faïence in contemporary new-build projects. The conference is suitable for all terracotta enthusiasts, including those involved in conservation, refurbishment and new-build architectural activities – whether in local government, architectural practice, project management or training and education. Leading practitioners in the field of architectural conservation; the manufacturers of terracotta and faïence; and designers of new-build construction featuring these materials will be among the panel of speakers.The conference will include a tour of some of the most important buildings in central Manchester as well as a visit to a major manufacturer of both conservation and new-build architectural terracotta and faïence. The conference costs £250 for two days or £150 for one day. This includes travel to the manufacturer's site, lunch and refreshments, but not accommodation.
Email: conference@tacsuk.org
Wednesday 1st April, 11am – 4pm, Carlton Towers, Goole –
Cancelled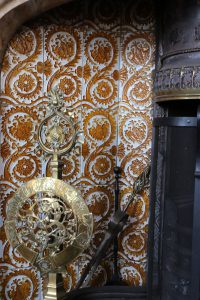 Carlton Towers is an architectural gem near Goole in East Yorkshire, originally dating to 1614, but substantially remodelled in 1875-7 by Edward Welby Pugin with internal renovations by John Francis Bentley, best known for his work on Westminster Cathedral. Bentley was responsible for a number of grand fireplaces most of which feature tiles by Frederick Garrard, in both Spanish Cuenca and polychrome Dutch designs. There are intriguing tiles by Garrard but two designs are by William De Morgan, which appear in fireplaces in the Venetian and Card rooms and the Picture Gallery (2 fireplaces). There is also a fireplace by Barnard, Bishop and Barnards, probably designed by Jekyll, which includes De Morgan BBB tiles in red lustre and has the date 1877 carved into the over mantel. The day will include talks on William De Morgan by Rob Higgins and Frederick Garrard by Chris Blanchett.
Cost £40 per person to include tea and coffee on arrival, buffet lunch and afternoon refreshments (postponed from last year, min 15 people)
Friday 24th April 3 – 5PM, curator-led tour of The National Liberal Club, London –
Cancelled
.
Specialist curator-led tour of The National Liberal Club (Alfred Waterhouse) in Whitehall Place with its opulent interiors lined with Burmantofts faience. We may also have access to rooms in the adjoining hotel no longer owned by the club, to be confirmed.
Timings TBC, cost TBC, max 20 people, please e mail events@tacsuk.org to register your interest
Members will be able to buy drinks in the bar following the tour. Please note the dress code http://www.nlc.org.uk/dress-code
EVENT FULL
Saturday 9th May, 2 – 5pm, Ceramic Bournemouth, guided walk with local tile lady Jo Amey –
Cancelled
.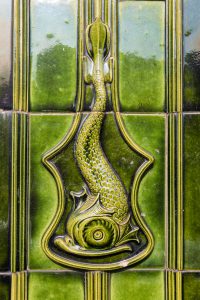 Meet at O'Neill's pub at The Lansdowne (20 mins walk from Bournemouth station or a two stop bus ride) for a walk through Bournemouth Town Centre looking at the wide variety of ceramic features, many made locally by Carter and Co as well as South Western Pottery. From elaborate Victorian terracotta to Mid-Century tiles the buildings of Bournemouth bear witness to the creativity of the ceramics factories in Poole. Highlights include a unique tile portrait, Ceramic Marble shop facades, Edwardian tube-lined brewers' panel, Art Nouveau faience pub, 1920's cinema and more.
Cost £5 per person, max 12. ONE PLACE REMAINING!
Saturday 30th May, 12 – 4pm, Burmantofts collection private viewing, West Yorkshire –
Cancelled
Come and see this wonderful Burmantofts tile and pottery collection as well as archive materials and enjoy refreshments with fellow members. Tea, coffee, sandwiches and cake will be provided.
Cost £5 per person, max 30 people
Saturday 4th July, 11am – 4pm, TACS AGM and guided tour – V&A Museum, London –
Cancelled
The regular annual AGM will be held at the V&A followed by a curator-led tour of the tile collection including access to specially selected material. Lunch can be purchased in the V&A café or surrounding cafes and restaurants in South Kensington.
Total cost £10 per person (the AGM alone is free to attend; accommodation is not provided)
Saturday 5th September, 10.30am (first talk 11am) – 4pm, Medieval Tile Day at Norton Priory, Runcorn –
Cancelled
day at Norton Priory near Runcorn in Cheshire which has one of the largest medieval tile collections in Britain. The medieval tiles and the kiln in which they were made were found during excavations in the 1970s and much of this material is now on display in a state-of-the art museum at Norton Priory. TACS members will be given a special tour of the museum and the abbey ruins by Lynn Smith the senior keeper at Norton Priory and Hans van Lemmen will talk to TACS members about the tile kiln found on site and its significance in understanding medieval tile production. There will also be a special hand-out devoted to the medieval tiles at Norton Priory which will be made available on the day.
Total cost £20 (includes entry to Norton Priory, a special tour of the museum and abbey ruins and specially prepared notes on the medieval tiles at Norton Priory). Light lunch and refreshments can be purchased at the café on site. You are advised to wear suitable footwear for visiting the ruins and other locations in the grounds of Norton Priory.
Saturday 3rd October, TACS annual tile fair, St Jude's Church Hall, Nottingham, NG3 5HE. Open to Non-Members. (10.00 AM -3.00PM) –
Cancelled
Once again, we can add the ever-popular tile fair onto our events calendar. Please come and visit, same venue, cost £5.00, refreshments available and, as ever, free parking. No need to book, just come along and pay on the door.
St. Jude's Church Hall, Mapperley, Nottingham NG3 5HE.
St Jude's is one mile north from the Nottingham City Centre on the B684 Woodborough Road off the A60 or from the A60 Sherwood up Mapperly Hall Drive past mini roundabout to T Junction – turn left to St. Jude's 50 yards on left.
Follow the Tile Fair on Facebook – https://www.facebook.com/byTACS/
NB Dealers need to book tables at the usual cost of £40
More Information & Booking Events
TACS events should be applied for using the TACS events booking form sent out to members. Information (maps, directions etc.) will be sent out after payment and two weeks in advance of each event by the individual organisers of each event. Non-members can attend a taster event to decide if they want to join. For more information about TACS Events please e-mail: events@tacsuk.org
Previous TACS Events
TACS members participate in events at their own risk, and neither the Society nor its officers or servants accept any liability of any kind whatsoever, howsoever arising. TACS reserves the right to cancel, postpone or alter events as necessary