12th-13th Nov, 2020, Terracotta: Past Present and Future, Manchester

(Cancelled)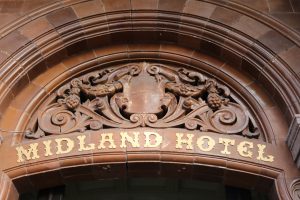 It is with enormous regret that the conference, Terracotta past present and future, re-scheduled for the 12-13 Nov has been cancelled, largely due to the restrictions on the number of attendees allowed in an inside space, as directed by the government. We will be endeavouring to introduce the same conference program in digital form in due course.
Email: conference@tacsuk.org

Booking TACS 2021 Events – early bird
All talks are virtual unless otherwise stated and will normally consist of 30 mins lecture and 30 mins Q&A. For virtual talks, once registered you will be sent a Zoom link to the e mail address you used to book at least 48 hours prior to the talk. If you are not familiar with Zoom please state this on your event booking e mail and we can set up a short demo in advance. All talks are free to members, although any donations are kindly accepted. Information (maps, directions etc.) will be sent out after payment and two weeks in advance of each live event by the individual organisers of each event.
E mail your booking request with event and names of all attendees to events@tacsuk.org and transfer any donation/ booking fee to TACS account number 00221121 at 30-00-04 with reference: 'EVENTS SURNAME' (insert your surname).
Non-members can attend a taster event to decide if they want to join. For more information about TACS Events please e-mail: events@tacsuk.org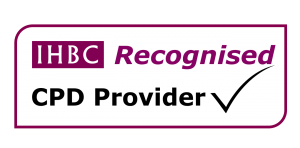 Thursday January 28th, 2021 (6-7pm), 'Desert Island Tiles' with TACS member and collector Rob Higgins on Zoom
Rob will be showing and telling eight of his favourite tiles, to include ONE De Morgan, something old and Spanish, Elijah Birch, Ann Wynn-Reeves, Robert Stewart and Peggy Angus. Plus one luxury item, tile or not? Tune in to find out!
Suggested donation £5
Thursday 18th February, 2021 (6-7pm), 'Terracotta – common causes of degradation', Lesley Durbin on Zoom
This talk will cover common causes of degradation in external terracotta and faience. It will be of benefit to architects, conservators and local authorities. However, all terracotta enthusiasts are welcome! Terracotta became a popular building material in the later 19th C up to the beginning of WW2. It has proved to be extremely durable, but one 150 years on from the early uses of the material many of our buildings are now in need of restoration, conservation and refurbishment. The talk focusses on problems encountered through neglect, pollution, unsympathetic repairs and manufacturing faults. Whilst not delving deeply into methods of repair, the talk will set the tone for discussion and encourage a shared exploration of the way forward for the future of this extraordinarily varied material.
Lesley Durbin began working in tile conservation in 1983 and is Senior Conservator at The Jackfield Conservation Studio. She has worked in the conservation of architectural ceramics for over 30 years. She holds Emeritus status of the Institute for Conservation and has acted as a reviewer for the Getty Institute in Los Angeles. She is author of Architectural Tiles, Conservation and Restoration, 2nd ed, Routledge 2015, ISBN 978-0-415-84058-3, the only standard industry text on conservation and restoration of tiles. She also acts as Conservation Advisor to TACS in a voluntary capacity. More info and help concerning conservation of architectural tiles can be found at www.jackfieldconservation.co.uk
Suggested donation £5
Thursday 25th February, 2021 (6.30-7.30pm), James Duncan tilework, Dr Lindsay Lennie on Zoom
James Duncan Ltd are Scotland's most famous tile firm and produced unique decorative murals. They operated, mostly in Scotland, from 1865 until 1965. This talk will explore the history of the company and their lasting impact on Scottish shops and tenements including retailers such as the Buttercup Dairy, Co-operatives and Liptons.
Dr Lindsay Lennie is a Chartered Valuation Surveyor. She has a PhD in Building Conservation and has undertaken a Research Fellowship on the historic shops of Scotland. You can read more about her work here www.historicshopfronts.co.uk
Suggested donation £5
Thursday 11th March, 2021 (6-7pm), 17th Century Dutch Tiles, Hans van Lemmen on Zoom
17th century Dutch tiles, how they were made, how they were used and what is shown on them.
Hans van Lemmen is a well known tile historian, President of TACS and author of numerous publications. You can find out more about Hans on his website www.hansvanlemmen.co.uk
Thursday 1st April, 2021 (6.30-7.30pm), 'Built in Bournemouth, Made at Poole', Jo Amey on Zoom
Bournemouth's growth as a seaside resort coincided with a period when ceramics factories flourished in the neighbouring town of Poole. This talk looks at the variety of tiles and architectural ceramics on historic buildings in Bournemouth Town Centre, many of which were made in Poole. From tiles of the 1880's to mid-century tiles it is possible to trace the changing styles and manufacturing
Jo Amey studied at Bournemouth and Poole College of Art completing her final year thesis on ceramic features in local buildings. She is known locally as 'The Tile Lady' and has an active Facebook page packed with great pics and info www.facebook.com/tileladyuk/
Suggested donation £5
Wednesday 28th April, 2021. Carlton Towers Live Visit (postponed from 2020)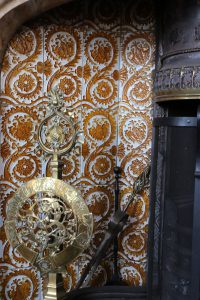 This event is fully booked, however a wait list is in operation as places may become available, all dependent on government guidelines of course, so please get in touch if you would like to be added.
Carlton Towers is an architectural gem near Goole in East Yorkshire, originally dating to 1614, but substantially remodelled in 1875-7 by Edward Welby Pugin with internal renovations by John Francis Bentley, best known for his work on Westminster Cathedral. Bentley was responsible for a number of grand fireplaces most of which feature tiles by Frederick Garrard, in both Spanish Cuenca and polychrome Dutch designs. There are intriguing tiles by Garrard but two designs are by William De Morgan, which appear in fireplaces in the Venetian and Card rooms and the Picture Gallery (2 fireplaces). There is also a fireplace by Barnard, Bishop and Barnards, probably designed by Jekyll, which includes De Morgan BBB tiles in red lustre and has the date 1877 carved into the over mantel. The day will include expert talks on William De Morgan by Rob Higgins and Frederick Garrard by Chris Blanchett.
Cost £40 per person to include tea and coffee on arrival, buffet lunch and afternoon refreshments (postponed from last year, min 15 people)

Thursday 27th May, 2021 (6.30-7.30pm), Medieval Tile Pavements, Maureen Mellor on Zoom
A virtual springtime journey will explore decorative tile pavements in some of the parish churches and chapels of the south-west Chilterns (Berkshire, Buckinghamshire and Oxfordshire). These were focal points for community devotion and community business, with clay industries in their hinterlands. Some of the patrons, under whose influence these decorative schemes were created and installed, were the movers and shakers of fourteenth and fifteenth-century England.
Maureen Mellor is an archaeologist with a special interest in the material culture of interiors. She has over 30 years' experience, working with the products of English and European clay industries in field archaeology and in museums. She teaches at Oxford University's Department for Continuing Education. She regularly reviews books for the Society for Medieval Archaeology. She is author of Pots and Tiles of the Middle Ages, Paul Holberton, London, 2014. You can read more about Maureen and her publications here www.kellogg.ox.ac.uk/our-people/maureen-mellor/
Suggested donation £5
June 2021 TBC, curator-led live tour of the National Liberal Club, London (postponed from last year) TBC
Please register interest by e mailing events@tacsuk.org
Specialist curator-led live tour of The National Liberal Club (Alfred Waterhouse) in Whitehall Place with its opulent interiors lined with Burmantofts faience. We may also have access to rooms in the adjoining hotel no longer owned by the club, to be confirmed.
Timings TBC, cost TBC
Saturday 3rd July, 2021 (11am – 4pm), TACS AGM and guided tour – V&A Museum, London TBC
Please register interest by e mailing events@tacsuk.org
The regular annual AGM will be held at the V&A followed by a curator-led tour of the tile collection. Lunch can be purchased in the V&A café or surrounding cafes and restaurants in South Kensington. To be confirmed in line with government guidelines.
Cost £10 (the AGM alone is free to attend; accommodation is not provided)
September 2021 TBC, Medieval Tile Day at Norton Priory, Runcorn (postponed from last year) TBC
Please register interest by e mailing events@tacsuk.org
A day at Norton Priory near Runcorn in Cheshire which has one of the largest medieval tile collections in Britain. The medieval tiles and the kiln in which they were made were found during excavations in the 1970s and much of this material is now on display in a state-of-the art museum at Norton Priory. TACS members will be given a special tour of the museum and the abbey ruins by Lynn Smith the senior keeper at Norton Priory and Hans van Lemmen will talk to TACS members about the tile kiln found on site and its significance in understanding medieval tile production. There will also be a special hand-out devoted to the medieval tiles at Norton Priory which will be made available on the day.
Total cost £20 (includes entry to Norton Priory, a special tour of the museum and abbey ruins and specially prepared notes on the medieval tiles at Norton Priory). Light lunch and refreshments can be purchased at the café on site. You are advised to wear suitable footwear for visiting the ruins and other locations in the grounds of Norton Priory.
Saturday 2nd October, 2021. TACS annual tile fair, St Jude's Church Hall, Nottingham, NG3 5HE. Open to Non-Members. (10.00 AM -3.00PM)
Once again, we can add the ever-popular tile fair onto our events calendar. Please come and visit, same venue, cost £5.00, refreshments available and, as ever, free parking. No need to book, just come along and pay on the door.
St. Jude's Church Hall, Mapperley, Nottingham NG3 5HE.
St Jude's is one mile north from the Nottingham City Centre on the B684 Woodborough Road off the A60 or from the A60 Sherwood up Mapperly Hall Drive past mini roundabout to T Junction – turn left to St. Jude's 50 yards on left.
Follow the Tile Fair on Facebook – https://www.facebook.com/byTACS/
NB Dealers need to book tables at the usual cost of £40
Previous TACS Events
TACS members participate in events at their own risk, and neither the Society nor its officers or servants accept any liability of any kind whatsoever, howsoever arising. TACS reserves the right to cancel, postpone or alter events as necessary