A Guide to British Tile and Architectural Ceramics Locations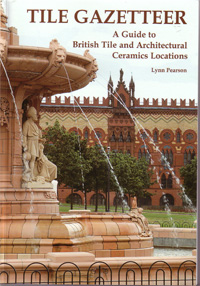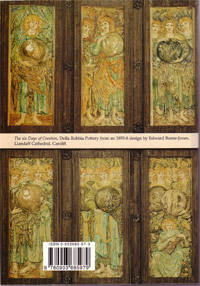 This is the definitive gazetteer of in-situ: tile, mosaic and architectural ceramics sites in the UK. Arranged by county, the text is written in narrative form with all the highlights of each area described, dated and attributed wherever possible. This should be in every tile enthusiast's library and why not buy a copy to carry in the car when you are away from home – never miss a tile site again!
This nearly 300,000 word volume has descriptions of around 2,500 sites selected from the 6,000 held in the TACS Location Database, and over 350 illustrations. There is also a substantial introduction and biographical directory, along with a full bibliography and glossary.
Dr Lynn F Pearson, Tiles and Architectural Ceramics Society/Richard Dennis Pubns, Sept 2005, 512pp, 363 b & w illustrations + 32 plates with 68 colour illustrations, A5 paperback. ISBN 0 903685 97 3. £25.00 Buy
The work is fully referenced and covers England, Scotland, Wales and the Isle of Man. Each site is located firstly by its 'county'and then by its city, town or village. For England, the 'county' is a geographical entity resembling the pre-1974 counties, but defined to include combinations of whole unitary authorities. For Scottish and Welsh sites, the 'county' is the unitary authority, while London is listed by borough. The Isle of Man is treated separately, but is found within the English counties list for convenience.
The Tile Gazetteer was runner-up for the 2005 Reference Book of the Year award.
A brief history of the Gazetteer project and online copies of its newsletter Gaznews can be found on the Gazetteer History page